With the recent popularity of CBD in the media, many people are wondering what CBD is and the benefits it may provide. This compound found in hemp plants has been used medicinally for centuries, but it is only recently that the scientific community has begun to take CBD seriously, thanks to changes in the legal status of CBD products.
Whether you are new to using CBD or curious about the science of CBD products, this helpful guide has the information you need to make an informed decision about using CBD to enhance your health and well-being.
What Is CBD?
CBD is short for cannabidiol, which is one of the hundreds of chemical compounds found in the cannabis sativa plant, commonly known as hemp. Scientists have identified 108 different cannabinoids in cannabis plants, of which CBD is one of the most prevalent, second only to tetrahydrocannabinol (THC).
However, unlike THC, it is not psychoactive and does not produce a high. What you will experience is an increased sense of inner calm and well-being, and, as recent research suggests, a number of other positive health benefits.
How Does CBD Work?
CBD works by interacting with the body's endocannabinoid system. The endocannabinoid system is a homeostatic system that regulates vital functions including mood, appetite, memory, and pain perception via cannabinoids that naturally occur in the body. The endocannabinoid system is made up of three basic components: endogenous cannabinoids, receptors, and enzymes.
Endogenous Cannabinoids
The naturally occurring cannabinoids in the body are known as endogenous cannabinoids. Two main endocannabinoids have been identified: anandamide and 2-arachidonoylglycerol. These endocannabinoids are produced by your body as needed to activate regulatory functions.
Endocannabinoid Receptors
Endocannabinoids activate or inhibit receptors found throughout the brain, central and peripheral nervous system, as well as the immune system. These endocannabinoid receptors are known as CB1 and CB2. CB1 receptors are predominantly found in the brain, while CB2 receptors are found mostly in the immune system.
Plant-based cannabinoids such as CBD mimic the structure and action of the cannabinoids found in the body, enhancing or inhibiting certain functions by interacting with the CB1 and CB2 receptors. THC has significant bonding properties with the CB2 receptors, while CBD has bonding properties with both the CB1 and CB2 receptors.
Endocannabinoid Enzymes
Endocannabinoid enzymes are needed to break down endocannabinoids after completing a specific function. Two major enzymes are responsible for this action: amide hydrolase which is fatty acid-based, and monoacylglycerol acid lipase.
Each enzyme interacts with endocannabinoids in the ECS and from hemp. When the endocannabinoid has completed its function, the enzymes break down the endocannabinoids. Multiple doses of cannabinoids and interactions with these enzymes eventually work to help the systems associated with the ECS restore their natural balance.
What are the Benefits of CBD for Your Health?
CBD has been growing in mainstream popularity due to significant anecdotal evidence for a number of health benefits, from everyday users on social media to outspoken celebrity advocates. It has also garnered the attention of many scientists interested in studying the therapeutic benefits of CBD, and early research has shown promising results in several areas.
Many users report that they find CBD helps them enhance their focus at school or work and manage daily stress levels that can quickly feel overwhelming. Others use CBD-infused skin products to reduce redness and restore moisture to their skin.
However, since clinical human trials are limited CBD is not approved by regulatory agencies and is not marketed as a pharmaceutical or as a health supplement. Regardless of its medicinal status, there are several uses for CBD to improve your health and well-being.
Sense of Calm
A lack of sleep can contribute to several adverse health conditions, including increased blood pressure and an increased risk of heart disease and diabetes. While there are prescription medications available to treat sleep problems, many of them have negative side effects and can be habit-forming.
One of the main properties of CBD is its ability to induce a sense of calm. Scientists believe there may be a number of mechanisms responsible for CBD's calming effects. Prolonged and excessive stress can have serious consequences for your health. Using CBD can restore your inner calm and help you navigate everyday stresses.
CBD has a profound calming effect on the nervous system and restores your inner calm. CBD also assists in helping you work through everyday stress, which can keep you up at night.
Skin Care
Users with dry skin report that CBD helps restore the moisture and natural oils, or sebocytes, in their skin. Regulating sebocytes can help you achieve skin that is healthy and balanced.
CBD skincare products also contain moisturizing and nourishing ingredients, including hemp oil and coconut oil, which form a protective layer on the skin preventing moisture loss.
Improve Cognition and Focus
Poor cognition and focus can be caused by several factors, including poor sleep patterns, stress, and other lifestyle habits. CBD helps you manage daily stress levels and supports wellness and balance which can supplement your lifestyle and boost your well-being.
CBD can enhance your focus by improving the quality of your sleep and helping you to remain calm in stressful situations.
How to Take CBD
CBD comes in various forms, each offering different pathways for introducing CBD to the endocannabinoid system. They range from topical creams and balms to vape oils to edibles such as gummies and cookies. Each type of CBD product acts on the body in a different therapeutic way.
CBD Salves and Creams
Topical CBD salve and creams use natural products that also have positive health benefits like hemp oil, coconut oil, and beeswax to act as carriers for CBD. Topical CBD products can be rubbed directly into sore muscles to promote recovery and reduce inflammation of muscle tissue from an intense workout. Balms can also be used to reduce other forms of musculoskeletal discomfort by relaxing tense muscles.
CBD Oil and Tinctures
CBD oil can be applied sublingually, meaning underneath the tongue. This method allows the CBD to get into the bloodstream faster due to the dense network of blood vessels under the tongue. This enables you to experience the effects of CBD faster than many other methods of taking CBD.
CBD Vape Oil
Vaping CBD oil also introduces CBD to the bloodstream quickly, as the lungs readily absorb the smoke and the CBD passes into the bloodstream via the network of capillaries. However, while vaping is the fastest-acting method of consuming CBD, the effects wear off faster.
CBD Edibles
Edibles are products that contain CBD that are ingested. Some of these products include CBD gummies or food products cooked with CBD oil, such as cookies or brownies. Edibles are a more discreet option for taking CBD.
Droppers and electronic cigarettes are noticeable and can make people wary. While CBD is legal in most parts of the world, gummies and brownies enable you to take CBD in public without attracting unwanted attention.
CBD in Food
More people are experimenting with using CBD oil to infuse their food. From salad dressings to CBD cocoa to baked goods, CBD promotes an enhanced sense of well-being, even when it is ingested with your morning coffee or evening dinner. Ingesting CBD this way also offers a more discreet option.
What to Look for When Shopping for CBD Products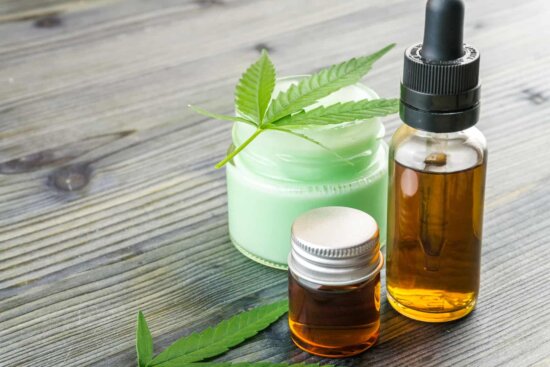 Because the production and distribution of CBD are not heavily regulated, many products on the market are sub-standard, and in some cases, harmful. To ensure the quality of the CBD products you are buying, there are a few things to look for.
Third-Party Testing
Third-party testing is beneficial for consumers and vital for ensuring that CBD products are independently tested for quality and performance. Labs identify the various compounds contained in the CBD products to ensure the product advertises the correct concentration of CBD and that they do not contain any contaminants.
CBD products by Kats Botanicals are all third-party lab-tested for quality, and the results of our testing are made available if you contact us. We are happy to provide you with the lab results on our CBD batches.
CBD Sourced from Organic Hemp
Growing hemp on an industrial scale means that many farmers use pesticides and other chemicals to increase yield. However, these chemicals contaminate CBD products and can be harmful to the body.
Sourcing CBD made from organic hemp means that you are getting a pure product that works better with your body without any harmful chemical additives. Kats Botanicals is proud to offer superior quality CBD products sourced from organically grown hemp from Colorado farms.
Full-Spectrum CBD
Full-spectrum CBD means that the product contains other cannabinoids in addition to the CBD. These full-spectrum products still only contain less than 0.3% THC, as the CBD is derived from hemp, which has less than 0.3% THC.
Full-spectrum products are considered more effective than pure CBD isolate due to a process known as the "Entourage Effect." The "Entourage Effect" means that other cannabinoids called terpenes interact with CBD to enhance its beneficial effects.
The Wrap-Up
Although current studies on the long-term effects of CBD use are limited, early research is overwhelmingly positive. Ultimately, CBD is a natural product that works synergistically with your body's natural regulatory systems to offer many benefits to enhance your well-being.
Food and Drug Administration (FDA) Disclosure
This product is not for use by or sale to any persons under the age of 21. This product should be used only as directed on the label. It should not be used if you are pregnant or nursing. Consult with a physician before use if you have a serious medical condition or use prescription medications. A Doctor's advice should be sought before using this or any supplemental dietary product. These statements have not been evaluated by the FDA. This product is not intended to diagnose, treat, cure or prevent any disease. By using this site you agree to follow the Privacy Policy and all Terms & Conditions listed on this site. Void Where Prohibited By Law. All CBD products contain less than 0.3% THC.