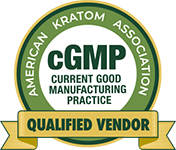 Of all of the Green Vein Kratom strains available in the world today, most of them are sourced from dedicated plantations located throughout southeast Asia. However, some strains come from wild-growing Kratom trees that have been rooted in place for decades. Our Green Indo is one of those prized strains. Green Indo Kratom from Kats Botanicals is a hallmark Green Vein Kratom strain that isn't only 100% wild; it's also 100% pure Green Vein. All of this strain comes from one harvest, making it even more of a unique find in the world of Kratom. Green Indo Kratom powder is available in 20-gram bags, 250-gram bags, and 60-count capsules.
History of Green Indo Kratom
As its name suggests, Green Indo hails from Indonesia. More specifically, this strain is harvested and processed in the Banjar area of southern Kalimantan province. In this sacred, beautiful place, wild Green Vein Kratom has been used as a wellness enhancer for centuries. To fortify this strain's powerful alkaloid profile, each harvest is dried indoors before being treated to direct sunlight—these steps make the leaves easier to crush into a fine powder.
Why Choose Kat's Green Indo Kratom Powder
To bring you our Green Indo Kratom powder, we've scoured the landscape in southeast Asia to locate only the best suppliers. We then check to make sure that the suppliers we choose follow strict cleanliness guidelines throughout the harvesting and packaging process. Once the Green Indo powder reaches our facilities here in the US, we immediately small-batch test it for purity and potency. This investment in independent, third-party lab testing is one of the most important distinguishing factors that sets us apart from other Kratom suppliers. After testing is complete, we use our state-of-the-art, cGMP-certified processing and packaging facilities to lock in the freshness of each bag before swiftly shipping them right to your door. Powerful, plant-based wellness from a supplier you can trust. That's the Kats Botanicals difference!
Green Indo Kratom
Powder FAQ
Kats Botanicals' Green Indo Kratom powder is made from crushed leaves of the Kratom plant (Mitragyna Speciosa). This strain is from Kratom trees that grow wild in southeast Asia.
This Green Vein Kratom strain provides a broad spectrum of wellness benefits, making it ideal for daily use as an overall well-being booster.
This strain of Kratom is harvested in the Banjar area of southern Kalimantan province in Indonesia.
To get the most out of Green Indo Kratom Powder, mix the serving into your beverage of choice and consume. Alternatively, you can take Kratom powder using an oblate disc.
The recommended serving size is 2.4 grams. This roughly equates to about one level teaspoon of loose powder. Do not exceed more than two servings in a 24-hour period.